Horsham, PA's Best Roof Repair and Replacement Contractor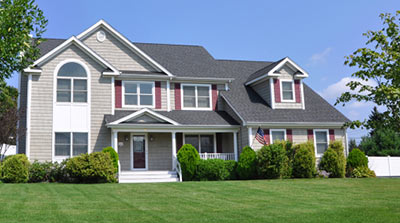 For over 25 years, Middle Creek Roofing has been the leading professionals for high-quality roofing work. Our services are specialized in entire roof replacements and our Amish roofers only perform the highest level of work. We take pride in our workmanship and strive to provide our customers with only the best we have to offer.
Our roofing experts here in Horsham, PA are ready and willing to help you on your roofing concerns. For your FREE estimate, get in contact with us now and see what we can do for you!
Metal Roofing Company in Horsham, PA
Metal roofs are very popular all over Pennsylvania. At Middle Creek Roofing we offer a variety of metal roofing colors and materials for you to choose from including:
Metal roof shingles
Steel roof shingles
Standing seam metal roofing
Metal roof panels
Corrugated metal roofing
And much more!
Horsham, PA Slate Roofing Contractor
Slate roofing is one of the most practical styles of roofing around. Slate roofs are beautiful to look at as well as being one of the most durable roofing styles available. Plus slate roofing is also very environmentally friendly as it is all natural and won't contribute to your carbon footprint! Overall, a slate roof may cost a bit more than a regular shingle roof, but it's long-lasting and maintenance-free qualities easily make it the best value for your money.
Cedar Shake Roofer in Horsham, PA
One of our unique services is our Cedar Shake Roofing. If you are looking for an alternative to traditional asphalt shingles, cedar shake is a great option that is not only durable but looks great too. We offer a variety of colors and styles with our cedar shake roofing, including western red cedar and Alaskan yellow cedar shingles and shakes.
Plus we offer different types of cedar shake roofing including cedar shingles, hand-split shakes, and the middle ground of the previous two tapersawn shakes. No matter what appearance you are going for, cedar shake roofing offers the whole package!
Free Roof Replacement Cost Quote in Horsham, PA
No matter what type of roof you are looking to install, give us a call today at 1-717-210-5980 or contact us online to learn more about roof replacement cost! We offer free roofing estimates in Horsham, PA and nearby!