RESIDENTIAL ROOFING
TRUST THE LOCAL ROOFING COMPANY IN SOUTHEAST PA
RESIDENTIAL ROOFING
TRUST THE LOCAL ROOFING COMPANY IN SOUTHEAST PA
ROOF
REPLACEMENT
ROOF
REPAIR
GUTTER REPAIR & REPLACEMENT
CALL TO REQUEST A FREE ESTIMATE
FAST, RESPONSIVE EMERGENCY ROOF REPAIR SERVICES IN SOUTHEASTERN PA
If your roof has incurred damage from a sudden emergency, our technicians will quickly come to your home to evaluate the situation thoroughly. We also will provide immediate mitigation steps to limit further damage to your property.
Whether your roof needs repair or replacement, we prioritize your situation. We understand the importance of restoring your home fully. Every measure we take ensures that your new or repaired roof provides the maximum protection for your home's interior.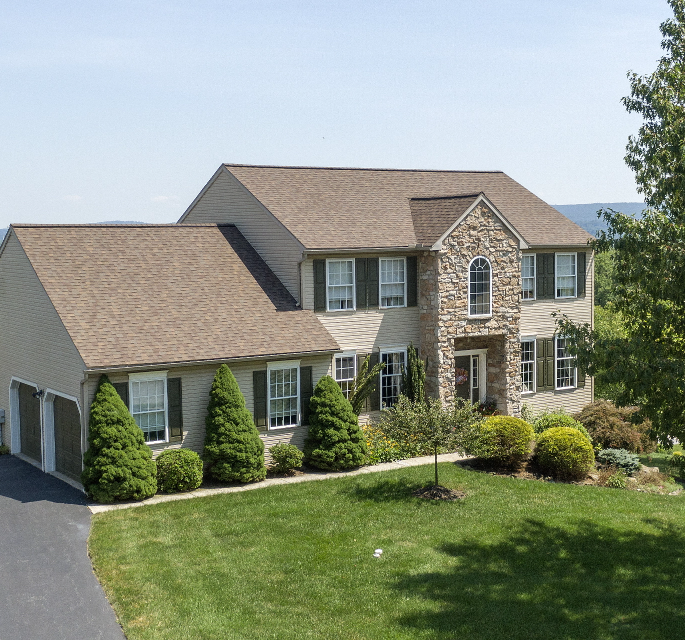 ---
THE BENEFITS OF SELECTING ASPHALT SHINGLE ROOFING
More homeowners choose shingles over any other roofing material. Asphalt shingle roofing provides affordability and versatility. With a wide selection of styles, colors, and textures, asphalt shingles can achieve almost any desired appearance.
At Middle Creek Roofing, we love recommending asphalt shingles to homeowners needing a relatively inexpensive but durable roofing solution. We proudly offer a variety of high-quality Owens Corning shingle products, including three-tab, dimensional, architectural, and luxury.
---
OFFERING NEW ROOF SOLUTIONS FOR YOU
We are your local roofing expert in Southeast Pennsylvania. Choosing a new or replacement roof that best addresses your needs is easy when you hire Middle Creek Roofing. Our roofing services options include the following:
Asphalt Shingles
Flat Roofing
Metal
Slate
Steel Wood/Cedar Shake
Wood/Cedar Shingle
When you contact us, our process begins with a free initial consultation to discuss your requirements and preferences for a new roof. Knowing what considerations matter most to you enables us to provide the most accurate recommendations.
---
PRECISE, KNOWLEDGEABLE ROOF REPAIR SERVICES
Hiring the right roof repair professional is essential to ensure the proper diagnosis. At Middle Creek Roofing, we are expertly trained to identify roofing problems accurately. Common roofing issues include the following:
Wind Damage
Hail and Storm Damage
Roof Leaks
Damaged Shingles
Improper Roof Ventilation
Wood Rot
Ice Dams
Our process begins with a thorough inspection of your entire roofing system. We don't merely perform an exterior observation. Frequently, the root cause of the problem lies below the surface, and we go there to find the underlying reason.
---
PROVIDING CUSTOMIZED GUTTER SERVICES WITH EXPERTISE
If you own gutters that frequently clog or are struggling to find a solution for water damage to your home or property, we have the knowledge and experience to assist. Our gutter services include the following:
Gutter Cleaning
Gutter Repair
Gutter Replacement
Gutter Installation
Downspouts
Gutter Guards
Gutter Screens
Our gutter specialists understand the intricacies of gutter systems. If new or replacement gutters are needed, we design a customized strategy that efficiently channels away water from your home and avoids clogging.